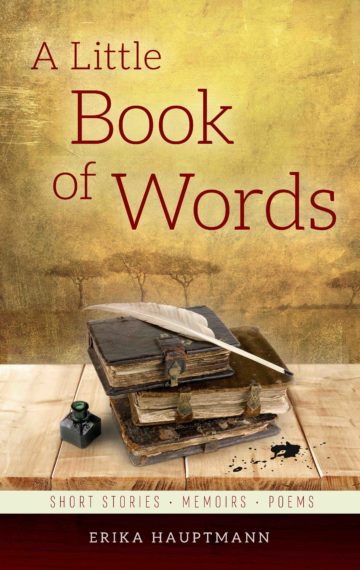 I edited and published Erika Hauptmann's book of short stories.
Back cover blurb
Tales of love and loss, laughter and life. This collection of short stories, memoirs and poetry introduces Erika Hauptmann as a storyteller of subtle power.
Her compelling tales, rich in detail, are by turns heartbreaking, wise, surreal, tender, brutal, and above all unexpected. Having lived a well-travelled life in Germany, USA, Tunisia, Ghana and India before settling in South Africa, the author draws on a deep well of experiences to reveal her understated command of the storytelling art.
The stories of the familiar and the strange are at once moving and honest, humane and angry, warmhearted and magical, but always presented with a light touch and filled with insight, much like the author herself.
She casts an unflinching eye over emotions as diverse as grief, sexual obsession and the exquisite pleasure of first love. From the terror of childhood air-raids on Germany to an incantatory ritual in Equatorial Africa, from sibling rivalry on a Stellenbosch farm to a Venetian masked mystery, these stories make vivid a world of wonder and possibility.
Wide in scope, intimate yet boundless, this collection of 46 beautifully crafted stories and 11 poems is the perfect companion for any fiction lover interested in life and all its limitless possibilities. One of her characters says, 'Don't be afraid, tears are like ink, with time they fade.' But these stories will not fade, the lucky reader is destined to return to them again and again.