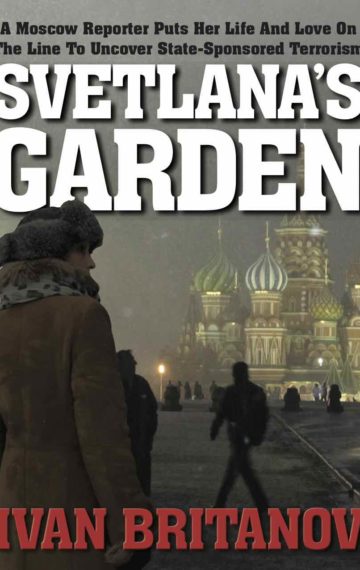 £9.95
Publisher:

Nyet Books

Available in:

Paperback, Kindle

ISBN:

978-0957241701
Buy the paperback
Get it on Kindle
I edited and published this thriller novel set in Russia.
Back cover blurb
Driven by a desperate mother to investigate the mysterious death of her conscript son in Siberia, journalist Svetlana Dorenko tracks puzzling clues painted on the walls of Moscow's seedy underbelly while pursued by a sinister FSB officer.
After seeing colleagues murdered by state and underworld forces, she investigates against the better judgement of her editor but with growing love for an American TV reporter who joins her in the search.
Who is the evasive artist who paints the playing-card clues? Will the FSB discover the headstrong journalist's involvement before she unearths the truth? Will the clues lead to the killer and uncover a plan to unleash state-sponsored terrorism on a former Soviet republic? Will she live to love – or love and die?