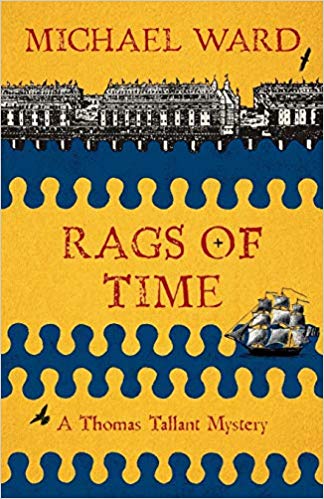 I edited and published this thriller set in Stuart London…
"London, 1639. Spice merchant Thomas Tallant returns from India to find his city in turmoil – overcrowded, ravaged by crime and seething with sedition. A bitter struggle is brewing between King Charles I and Parliament as England slides into civil war.
A wealthy merchant is savagely killed; then his partner plunges to his death in the Tallant household. Suspicion falls on Tom, who soon finds himself being sucked into London's turbulence. As he struggles to clear his name, he becomes entranced by the enigmatic Elizabeth Seymour, whose passion for astronomy and mathematics is matched only by her addiction to the gaming tables. Can her brilliance untangle the web of deceit that threatens to drag Tom under?
A thrilling murder mystery set in the murky streets of Stuart London, Rags of Time is an intriguing tale of murder, suspicion and the search for enlightenment that will keep you guessing until the final dramatic scene."