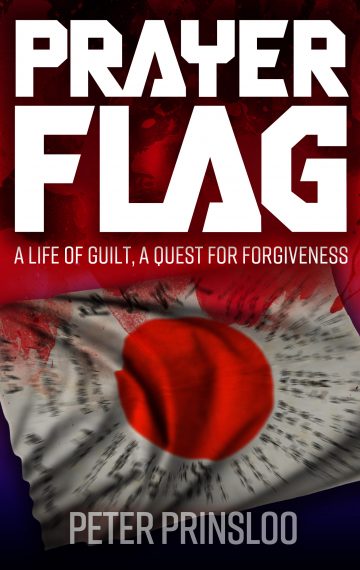 £8.99
Publisher:

Sunrise Script

ISBN:

978-1916081932
Buy the book
Read it on Kindle
I edited/proofed and published this novel set in Johannesburg and Nagasaki…
"On his deathbed, Johannesburg multimillionaire Martin Simmons makes a cri de cœur when he confesses to a brutal crime committed 50 years before, and admits to the bigoted rejection of his daughter-in-law and grandson.
The ex-soldier's confession sets his lawyer, Richard Low, a challenge—to repatriate a Japanese soldier's prayer flag seized as a war trophy to the grieving family, and heal the wounds of a bitter family quarrel.
Easier said than done. 
Driven to seek forgiveness for his dead client, healing for his surviving relatives and closure for the Japanese family, Richard abandons a promising legal career to adopt the quest. 
He turns detective and travels to Nagasaki in search of clues that will lead him to the soldier's family. Richard acquires the help of beautiful academic Asami Nakamura who not only proves invaluable in the hunt—and enigmatic in love—but also forces him to face his own prejudices and learn lessons his client could not. 
Prayer Flag is a riveting tale of confession and revelation that proves that sinners can seek forgiveness, even from beyond the grave."