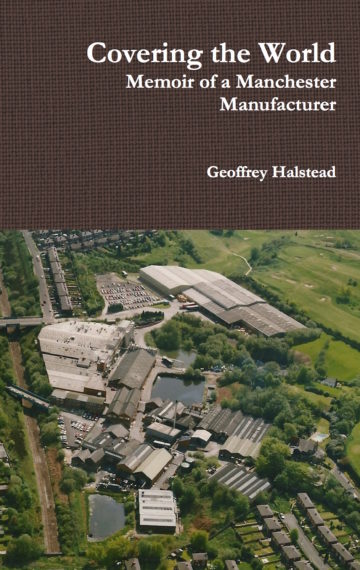 I was ghostwriter on this combined memoir and corporate history…
"Covering the World is both a company history and personal memoir of a Manchester manufacturer. Steeped in the traditional northern values of innovation, hard work and value for money, James Halstead plc gives the lie to the claim that British companies don't make things anymore.
Geoffrey Halstead has built a hugely successful manufacturing company with a worldwide reputation for excellence. He can truly be called a captain of industry.
Geoffrey, the third generation Halstead to lead the flooring company founded in 1915, adopted the family virtues of hard work and unceasing ambition to build upon the robust business his father and grandfather handed down.
With 300 staff on three continents, James Halstead plc is a major employer. But although the company has global reach, its manufacturing headquarters have never moved from its original base in Radcliffe, north Manchester.
Feted by his industry and showered with countless accolades (not least three Queen's Awards for Industry) Geoffrey Halstead is still regarded as an influential mover and shaker."