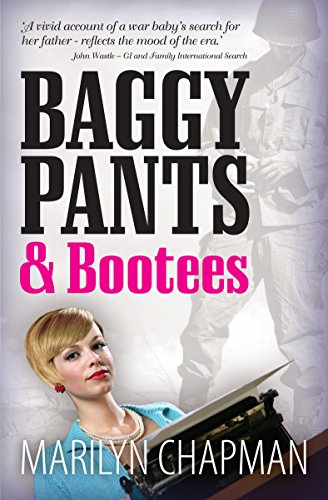 £8.99
Publisher:

Amelia Press

ISBN:

978-0992974909
Buy the paperback
Get it on Kindle
I edited and published this dual-era (1940s—1960s) romance.
Back cover blurb
When war baby Sophie joins the macho world of 1960s journalism, she's determined to prove that she's 'one of the boys.' But a shocking phone call from her estranged mother sets Sophie on a quest to discover the secret of her birth.
Was her father the all-American soldier she dreamt of when she was a child, or someone far more sinister? This is the story the ambitious reporter was destined to write.
Helped by the charming but mysterious David, Sophie uncovers a heartbroken wartime orphan, a GI romance, and a terrifying rape that leads to an innocent man's court martial – and unearths clues to her own unhappy childhood.
Torn between her secret love for Steve, the newspaper's most eligible bachelor, and a desire to know who she really is, Sophie follows David to find her father. Only when faced with the startling truth can she accept the tragedy of love, loss and betrayal and begin a very different kind of future.