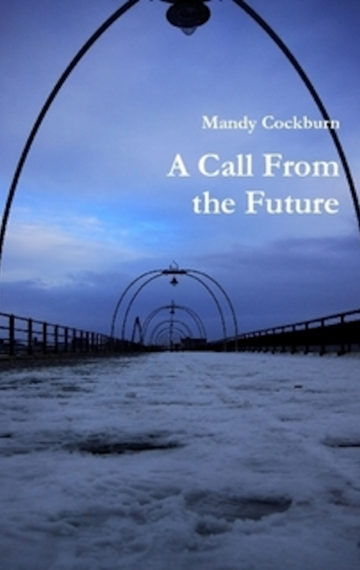 Ghostwritten memoir
I was ghostwriter on Mandy Cockburn's memoir of her tortured life of hallucination and coincidence.
Extract
"I would love to be able to tell you about the journey, what I was feeling, my thoughts, my intentions, but unfortunately I have virtually no recollection of the trip to Scotland. 
After seemingly driving for many hours—how else would I have gone 275 miles up the motorway?—I pulled into a petrol station in Dumfries. I sat in the car for a while and probably dozed off. I was then haunted by another dreadful hallucination in which everybody I knew and had ever known were at Blackpool Pleasure Beach. The royal family were there too. They all said, 'We're not really from London, we're from Blackpool!' 
I came to, and began to laugh. A man came up to the car and asked if I was all right. Then, although I knew I was close to my destination, I bought a map of Scotland to check the route to Dumfermline. I got back in the car and dozed off. 
I woke and entered the diner on the petrol forecourt. I walked around for a while and it seemed as if nobody noticed my presence, not even an eyebrow was raised. Together with the fact that earlier I had not seen my reflection in the mirror, I was convinced that I was a ghost. I thought, I really am dead. The next thing I knew, I was sitting like a mindless zombie flanked by two police officers.
'Oh God, what has happened to me?' I asked simply.
One said, 'You'll be all right, love.'
The other said, 'I don't believe in God. You'll come with me!' 
I remember few other details. The next thing, he was dragging me out of the chair and marching me to the police car. He pulled my arms behind my back and handcuffed me like a common criminal. He then threw me face down on the rear seat of the car. When we got to the station I annoyed him by letting it be known I thought he was evil. I looked him in the eyes and mimicked the devil (as in The Exorcist). He'd had enough by this stage and there was only one thing for me—he shoved me in a cell."